Cassiopeia Station
Klogmonger
Imagine for a moment floating amongst the stars, travelling in an expansive space-station with several modules to explore, all backdropped by the moon itself, just withing your reach. Only one problem: you're a stowaway who's found themselves all alone, months before anyone else is scheduled to arrive. How would you behave? Mischievously? Anxiously? Well, it seems that regardless of your caution, you may be doomed to a fate of being squished, stretched, or anything in between and beyond. In a similar style to this year's Halloween event, this is an interactive "Choose your own Adventure"-type story with various toony endings to discover.
Cassiopée's Spooky Module!
TSG! Game
Welcome to TSG!'s Spooky Halloween CYOA! This CYOA has many endings which result in "Bad Ends" exclusively, you can always back track and try a different path! Each main ending will have the command to receive a Pin of the specific ending for your Toony licence within TSG!'s Discord Server! Start below, and feel free to join our Discord server! HAPPY HALLOWEEN!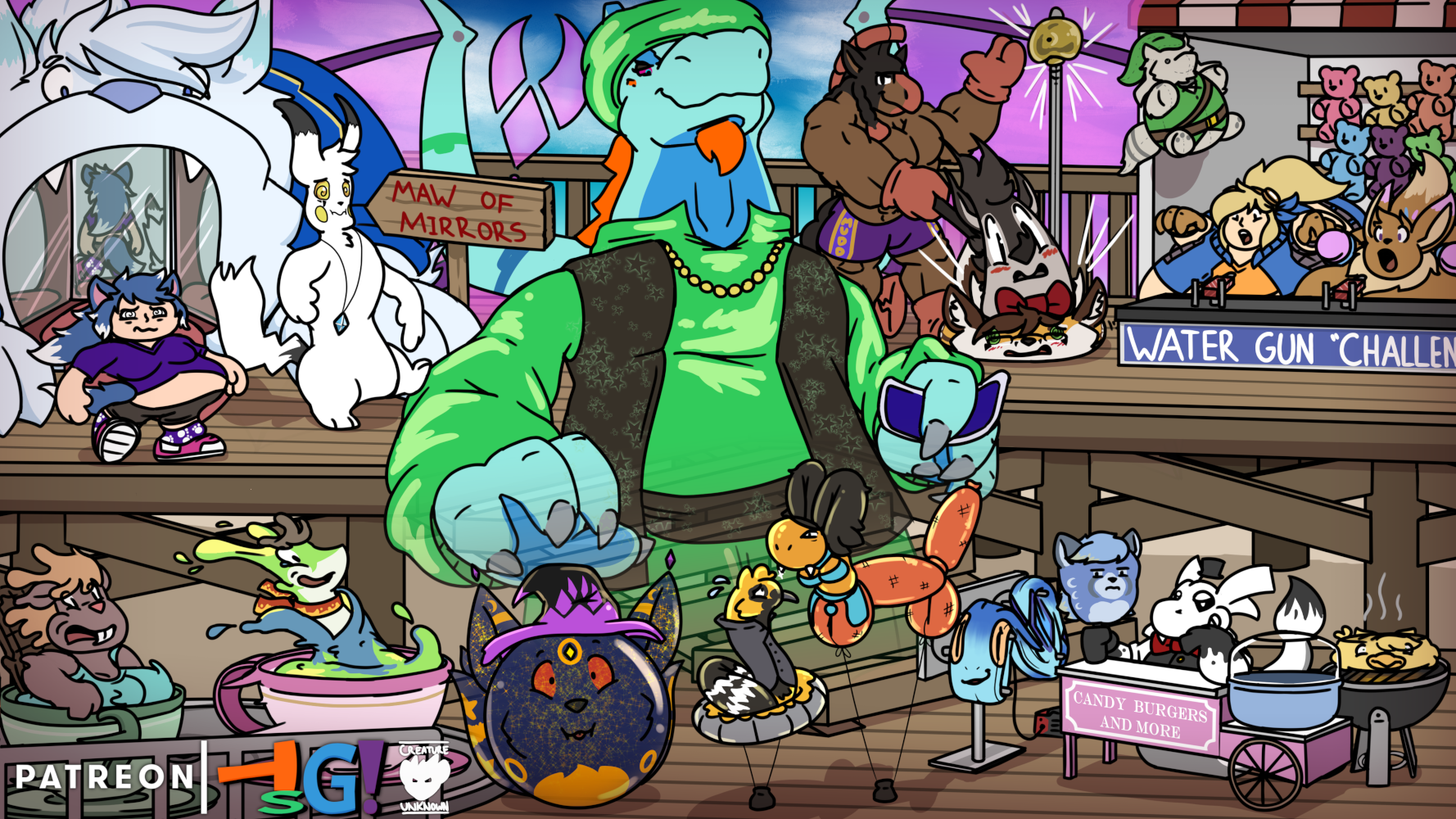 Summer Carnival 2020
TSG! Dev Team
Ah... the boardwalk. The perfect location for a fun day on the water. The air is crisp, the sands are softer than clouds... and the sun shines like a spotlight into the crashing wake of the ocean. But that's far from all; because today marks the Summer Festival! Attractions expand as far as the eye can see... and you just can't wait to jump into it all! As you approach the entrance to the venue... you see a strange looking machine off to the side. It's... unlike anything you've seen. It houses a mechanical looking dragon inside, sporting the garb of some kind of fortune teller. The window of the machine reads in curvy letters "Cassi speaks". You can't help but feel yourself drawn to it... like a moth to a flame.